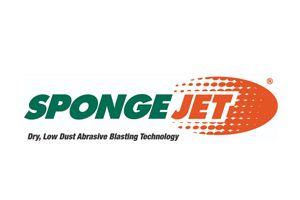 Sponge-Jet, Inc.
Clean, Dry, Low Dust, Reusable Abrasive Blasting
Sponge-Jet is the world's leader of clean, dry, low dust, reusable surface preparation media and equipment. From delicate cleaning to selective coating removal to aggressive profiling of industrial substrates, Sponge-Jet offers a wide range of surface preparation solutions and benefits.
The technology is capable of attaining all recognized standards of surface cleanliness for abrasive blasting and can produce surface profiles of 150-plus microns (6-plus mils). It is widely used on alloys, concrete and composite materials. It is also a documented surface preparation solution authorized for use in many of the world's armed services.