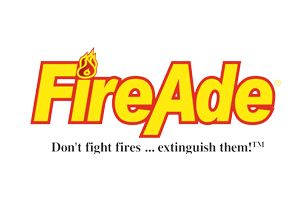 Fire Service plus, Inc.
Fire Fighting & Explosive Vapor Control Products
Fire Service Plus, Inc. manufactures FireAde®, the most advanced, innovative and environmentally formulated fire fighting, tank cleaning and explosive vapor control products. FireAde® maximizes performance and minimizes time spent at emergencies. All products available in 5 gallon pail, 55 gallon drum, 250 gallon tote, 330 gallon tote, and Tanker with unlimited shelf life.
FireAde is available in class A&B formula, an AR (Alcohol resistant) formula and in a pre mixed climate control that will not freeze in temperature down to -40 deg C